Basement kitchen: Benefits, considerations and ideas
As you have already may see on television programs, internet or magazines, basement kitchens are ´in´. Using your basement to have a second kitchen, or moving your kitchen to the basement, can bring multiple benefits for your home. I think the biggest benefit of all, is that you can have more space, both for the kitchen and for the rooms in the rest of the house. In the case of moving the whole kitchen to the basement, think about all the things that could do with that free space.
THE BENEFITS
A basement kitchen can give us many ideas and options. It can be an entertainment area where you can make your meetings and the best part is that this can happen in a completely separate environment from the rest of the house. This way, it can be perfect for parties or special occasions.
Another option for this basement kitchen is that it can help you generate an extra income. If you decide at some point to add some furniture, you can easily transform it into a suite and put it on rent. Remember also that you can increase the value of your property by adding a kitchen basement.
Nowadays we always see houses full of people in a reduce space. There are children, uncles, grandparents and even friends who spend much of their time there. A basement kitchen can help you have more privacy and tranquility away from problems. To achieve an environment with greater privacy, you can add insulation to the walls, that way the noises of the house will not reach the basement and you can enjoy a quiet space
Another advantage of these kitchens is that you can have the space to install an industrial kitchen. Here you could put without any problems all the utensils, canned crockery in a comfortable way. Large kitchens provide great comfort for housewives and the rest of the family.
BE CREATIVE
Another exciting part of this process is remodeling. Checking with our own eyes the changes that occur in a home during a renovation is something exciting. It is fascinating to see how something that was ancient or was in ruins happens to become a contemporary space, elegant and creative. Think about appliances, cabinet storage, sinks, counter and everything else you can add to your taste.
The project of having a basement kitchen gives us the opportunity to be creative and experiment with new styles and designs, an opportunity that we do not often have with the main kitchen. Start looking for new styles and imagine how you want that new space in your house to be. You can experiment with new colors and give it more life.
One tip for these environments is to try to give them as much lightly as possible. Since basements tend to be dark and humid places, light can give them more life and make the place more welcoming, so a good idea can also be to replace the doors by windows if possible, so you can enter more natural light and the space will not feel too dark and closed. If your basement has excess moisture problem or you are worried about food odors, you can install a vent-less hood fan.
The laminate flooring has great benefits for today's basement kitchens. These can come in a variety of materials and patterns so you will have a lot of ways to be creative and you can make many combinations. But the most important thing is that this type of flooring is resistant to moisture so you will not have to worry so often to give it maintenance.
If you really love the bright spaces and these tips do not seem enough, you can also consider putting lights under the kitchen cabinets. That will give you more light and a contemporary style.
If the basement has enough space you can add a dining room and a bar. Make a place of complete entertainment where you can spend with your friends or family. If you are going to add a bar, do not forget to add chairs and tables, your friends and family are always going to want to sit there. Or, otherwise, make it a fully equipped apartment.
Consider adding a smoke detector to the basement area and keep a fire extinguisher nearby for security.
If you like this idea and want to remodel your home making your basement a kitchen, here we give some excellent ideas.
This is a contemporary kitchen with listell tile dashboard, green dashboard and black appliances.
Open kitchen model, Contemporary style, with cabinets with smooth panels and white cabinet doors.
Classic basement design with white walls, medium tiled wooden floor and gray floor.
Kitchen with dashboard with mosaic tiles, green dashboard, cabinets with smooth panels and wooden cabinet doors in half tones
U-shaped kitchen, classic style, cabinets with raised panels, blue cabinet doors, white dashboard, tiled dashboard and marble countertop.
Linear, traditional, open kitchen model, built-in sink, shaker style cabinets, dark wood wardrobe doors and green dashboard.
Kitchen basemen, rustic style, with beige walls and brown floor.
A kitchen basement with traditional windows, medium size, with brown floor.
Design of basement in the traditional subsoil, without chimney, with orange parades and multi colored floor
Contemporary L-Style kitchen model, with smooth panel cabinets, wooden cabinet doors and paneled appliances
Kitchen basement with gray walls, carpet and gray floor
Example of basement with traditional renovated door, without chimney, with gray walls and ceramic tile floor
Medium size galley kitchen image, with white cabinet doors, white dashboard, overhead sink, shaker style cabinets, compact quartz countertop, white appliances, light wood flooring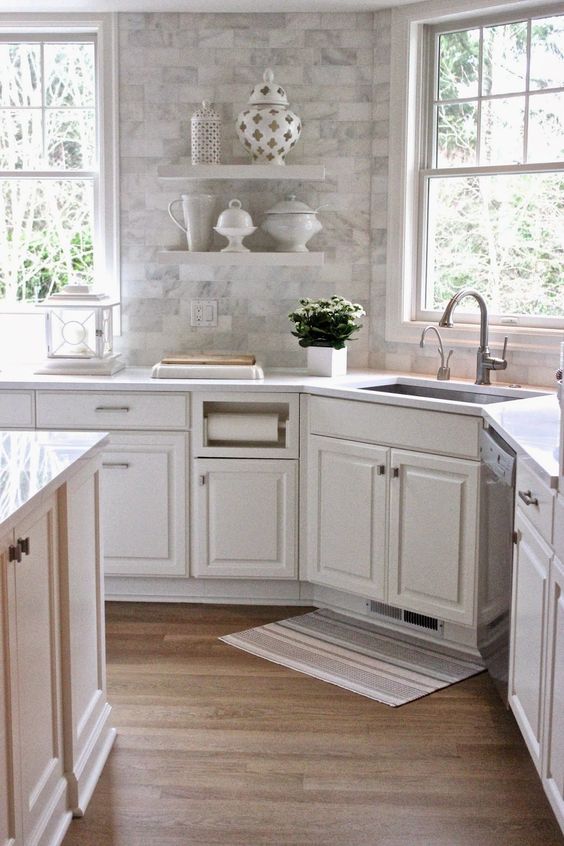 Minimalist style, without chimney, with cement floor and yellow walls
Picture of contemporary kitchen, with cabinets with smooth panels, white cabinet doors, gray dashboard, tempered glass dashboard and cement floor
Example of modern style kitchen with stainless steel countertop, built-in sink, cabinets with smooth panels and wooden cabinet doors in medium tones
Picture of kitchen basement with beige walls, wooden floor in middle tones and beige floor