11 Basement Ceiling Lighting Ideas
Plan first before you start the construction or renovation of your basement. You must have enough outlets installed before closing up the ceilings and walls to paint or put up wallpaper. Generally, you have to focus basically on the over-all lighting of the basement that can typically be achieved by good ceiling lighting. Your goal is most probably the even lighting in the entire basement. So, below is a list of basement ceiling lighting ideas.
1. Types of bulb to use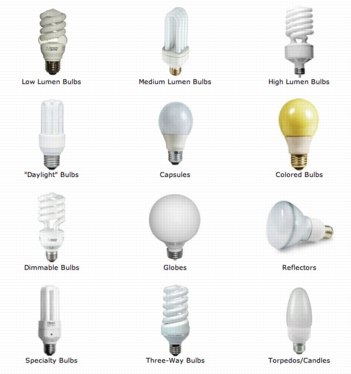 Recently, CFLs (compact fluorescent lights) or LEDs (light emitting diodes) are smart and easy to install on the ceiling of the basement. These can emit a lot of light, although it can only consume less power energy. They also give less heat compared to traditional incandescent bulbs, which are important in gyms for you to sweat and in wine cellars so you can maintain the proper temperature.
Basically, CFLs and LEDs can save you energy and it amounts about one fourth. In addition, you can better match the incandescent bulbs' warm color with these new ones.
2. Specific wattage to consider
Here is another good news. To select the right bulb these days is easier because the FTC (Federal Trade Commission) now demands that packages of light bulbs must be labeled essentially with "Lighting Facts". This is because incandescent bulbs are gradually phased out. Herewith are some considerations for you to consider:
• Wattage: It is almost out of date in choosing because FTC tries to make consumers forget the 60-watt or the 75-watt number because this measurement is less efficient compared to others.
• Lumens: These are much more preferable to learn especially nowadays. These refer to the brightness measurement or light output. For example, the incandescent bulb with 100 watts can produce about 1,750 lumens; the fluorescent with 32 watts can produce about 2,800 lumens; the CFL with 25 watts can produce 1,600 lumens; and the LED with 15 watts can produce 1,100 lumens.
• Color appearance: This is also a key in basement ceiling lighting. Going from cool to warm or vice versa, it is listed as well on the label. The term is used together with the number is "Kelvin". Hence, a warm and white light LED may have a 2,700 Kelvin whereas a cooler and blue LED may have 4,100 Kelvin.
• Mercury content: It is very significant because it can pose a risk. Different states have their different rules with regards to disposing fluorescent bulbs, which may contain mercury. Not every state permits throwing them merely in a landfill or in your trash. You may check locally for the regulations to avoid problems.
• Estimated annual energy costs: These are based on a three-hour daily use annually. A CFL with 13 watts might cost you $1.57 per year, while a CFL with 18 watts may stretch to $2.17 per year for the same amount of light per day. However, dollars vary by your area's cost to run the power and the amount of its usage. Kids that leave your lights on all day will increase the amount. You can also find out how long a bulb lasts from the label. Typically, a LED can probably last 50,000 hours whereas a CFL can probably last 10,000 hours. On the other hand, an incandescent bulb with 60 watts can probably last 1,000 hours.
3. CFLs and LEDs' price
These types of bulbs are, of course, pricier. However, costs are starting to come down. Today, many LED bulbs have a price of $15 per piece, while just two years ago, they might have been like $30 but depending on where you have bought them. Point to remember is that CFLs and LEDs last far much longer than incandescent bulbs.
4. Recessed can lights
It is truly wise to take advantage of your ceiling surface for housing some overhead lighting when the basement space is at a premium. They can be added along the other areas of your basement ceiling so that they can keep the place brightly lit when it's dark.
If the ceiling height is about 7'6", 8' or more, recessed ceiling cans are effective. You have to space cans 8' or 10' apart in most common rooms but depending on the size and the function. The even lighting goal throughout the basement is the purpose rather than have some other areas darker or the others brighter.
5. Reflector bulbs
To have a broader and wider spread of light distribution, reflector bulbs can do this job. They can have a flood beam that spreads out your entire basement.
6. Drop ceiling for easy access
When considering of installing basement ceiling lighting, drop or suspended ceilings can provide you easy access. This can easily let you access to plumbing or electrical lines by the use of removable tiles. The recessed can ceiling lighting can also save you space when the basement area is not so big.
7. Track lighting
It is said that track lighting may be the best friend of a remodeled basement. It is because it's easy to install and it does not take up the wall or floor space. It is notably flexible. This allows you to quickly change the lighting of your basement if you rearrange some furnishings and design – without your changing the fixtures. Also this type of lighting very actual for kitchen cabinets.
8. Pendant lighting fixtures
This type of lighting is a drop from the ceiling and it will hover an area of the basement that needs light. However, this can be used when the basement is vast.
Pendant lights may also offer you focused task lighting, colorful accent lighting or overall ambient lighting, depending on your chosen design. There is a fixture that is mobile-like. It can let you dial the exact and right amount of light that suits your mood and the occasion.
9. Industrial-style lighting
If your basement has concrete walls or exposed structural, electrical, mechanical and plumbing systems, then you may merely use the industrial-style lighting to finish the look. You can use metal-and-glass pendant lights that complement an exposed beam ceiling.
10. Sculptural lighting
This type of lighting can double not as for illumination but as art. In a mid-century modern basement, you can make the fixture strikingly starbust with smoked chrome that beautifully reflects daylight and when it's dark, the modern globe bulbs can keep the basement area brightly illuminated.
11. Combination of lighting fixtures
Depending on the size and height of the basement, you can apply this combination of lighting fixtures. When daylight is non-existent or scarce, you can use the ambient lighting to illuminate the entire room or you can use task lighting if you specifically just have a focus on working on something.
More Ideas